Meet Your Teacher
---

Mrs. Judy Stafford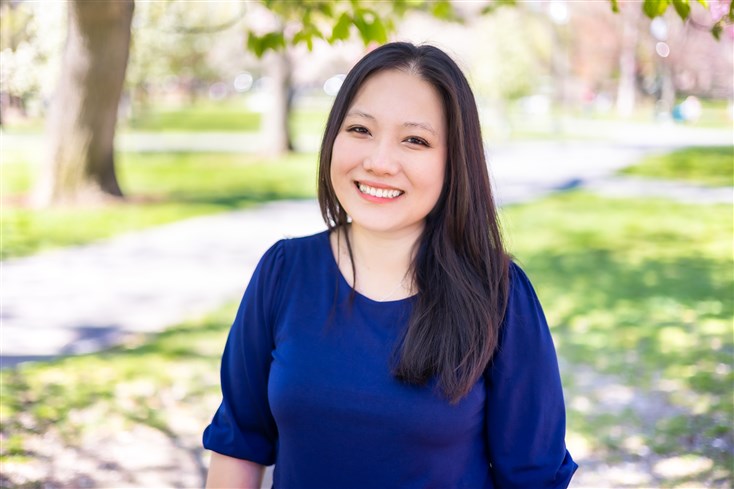 Mrs. Judy Stafford is a member of the Suzuki Association of the Americas, Suzuki Association of Massachusetts, Tanglewood Festival Chorus, and affiliated with Boston Symphony Orchestra, Boston Pops Orchestra, and also works as a music teacher for Cornerstone Campus Preschool.
To all my students, I am Mrs. Stafford. If it is your first time here, hello! I am Judy, and it is a pleasure to meet you.
When I was younger, I remember telling all my relatives and friends that I will give them a million dollars if they can catch a day wherein I didn't sing or make music. I didn't have a million dollars (I still don't!), but I was never worried. I sing every single day! 😉 I was never offered money to stop singing for a day though, but if someone did, I doubt I'd win it. An hour after the bet, I would've forgotten about it and sang, and lost, haha! Growing up, music has always been a big part of my life.
Pursuing my love of music, I studied Bachelor of Music Majoring in Voice and Minor in Piano, at Conservatory of Music - University of Santo Tomas in Philippines, and continued with full scholarship from The Hong Kong Academy for Performing Arts. I finished it all with a Masters in Music Majoring in Vocal Performance and Opera with honors at New England Conservatory of Music. There were a lot of sponsors and scholarships that paved the way for my success, and I am forever grateful to all of them.
Performing has opened many doors for me, like being able to travel to different countries and experience different cultures and learn different techniques to master my craft. Winning competitions and receiving invitations back for concerts from Philippines, Hong Kong, Japan, India, and Italy validated that I was indeed on the right path in my life. If it wasn't for music, I wouldn't have traveled as much.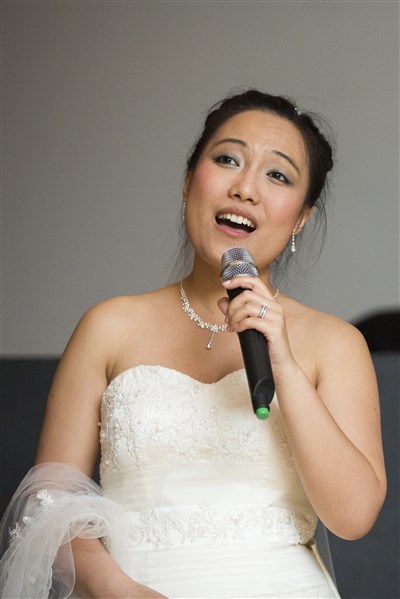 All of these experiences have helped me find that my passion has been educating students after all. I find so much joy in teaching music, especially younger learners. I love thinking creatively on the best ways to teach musical concepts to them so they can understand it, and have fun while learning music. My love for very young children is the reason that led me to be a trained Suzuki Voice teacher. I am trained to teach prenatal, infant, and toddler lessons from ages 2 and up. Don't get me wrong, I also love teaching adults, wherein I can be nerdy and talk about music in deeper concepts and meet them where they are in their learning journey.

I still perform, and being an active member of Tanglewood Festival Chorus fills my performance love-bucket. I perform around 25 concerts with the Boston Symphony Orchestra and Boston Pops Orchestra each year, plus about 3-4 concerts in the summer at Tanglewood. (Click here for Mrs. Stafford's Upcoming Performances.) All students are encouraged to watch as many concerts and performances (it doesn't have to be mine) so they could keep feeling inspired and motivated by the wonderful musicians we have in our community. Many concerts are free!
Aside from managing a music studio and being a performer, I am a wife, mother, and homeschooler. I

educate my two girls using Montessori. I try my best to balance all of my roles (plus time for self-care!) and I hope you would understand that unfortunately I am only able to accept a limited number of students per year to make sure everyone enrolled are getting the best version of "Mrs. Stafford" in our lessons.

Some other things about me: I enjoy reading and learning new things. I prefer hot drinks to cold drinks, and I love spicy foods. My favorite season is winter! It seems like living in New England, MA was a good move. ❄️☃️

"Music is a universal language that can be understood by everyone from all over the world. With it, you will be able to connect with anyone wherever you go." ~ Mrs. Stafford
Want to know more about your teacher's qualifications and performance experiences? Click here to read more details on it.
READY FOR LESSONS?
Teaching Method:
Judy Stafford began her music career early in life, and now has over twenty years of teaching experience, and close to twice that amount of performing experience. She generously shares with her students all she has learned, focusing on using healthy techniques. Under her instruction, students build confidence in themselves while nurturing their natural love of learning.
Judy's method of teaching is based on respect for children, building a positive environment wherein students can freely express themselves through music. Her creativity shines the most in lessons with young children who benefit from a teacher who is sensitive enough to see and quickly adapt to their different styles of learning.
Judy teaches her students how to break down complicated music into manageable steps to scaffold learning and make lessons rewarding and fun. She teaches the "why" instead of just showing you how. This way, students not only sing and play while in lessons, but love and continue singing and playing way after the lessons are over. She sees the long-term goals for the students - not just to teach the immediate lessons, but to instill a love and life-long passion for music, so it can be a one constant thing that they can turn to anytime for years to come.