Online Music Lessons with
Stafford Music Studio!
Online Studio
Stafford Music Studio takes online lessons seriously, keeping the quality and expectations you get from an in-person voice and piano lesson.



Online / virtual music lessons are taken from the comfort of your own home. You save on time, gas, and the stress of dropping off and picking up on time, or waiting for your child's class to finish. In virtual lessons, all your books and materials are ready without students forgetting to bring them!
Online lessons keep you and your family safe, while continuing the benefits we get from music lessons - emotional growth, psychological development, and increase in a more positive mood.





*This page is needing an update to include upgrades to the current studio*

For a no-commitment-Getting-to-Know-You session to check it out first hand, schedule your appointment here.



Stafford Music Studio is equipped with:
Three cameras:
4K Ultra HD


Main Front Camera, wide-angle lens

Side Camera to show whole body posture for singing and piano techniques, as well as whole body movement for Mini Musicians Preschool Program

HD Overhead Camera - for piano keys, fingering and hand position, piano techniques, interval study, piano geography, activities and games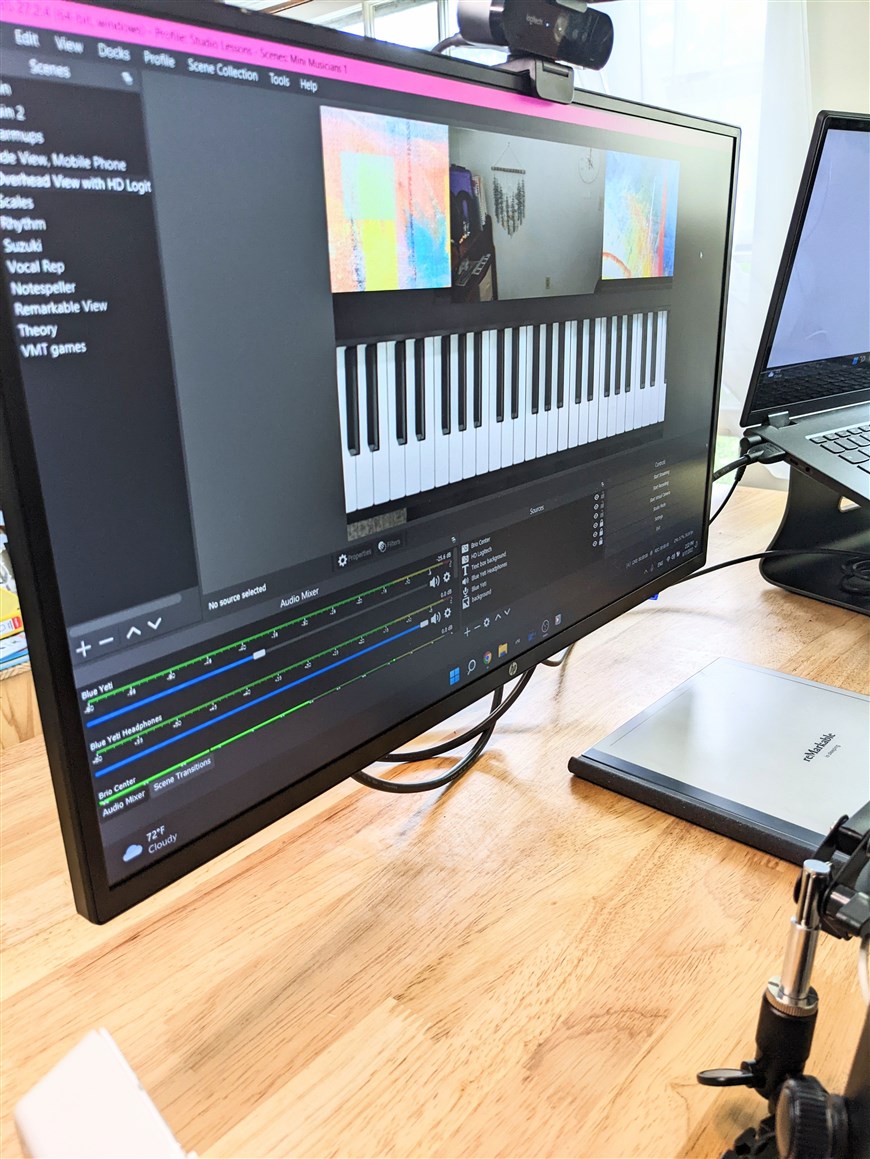 ---
Professional Sound System
With a professional condenser microphone, our lessons' audio will always be clear and crisp. The microphone is set according to the room here in the studio.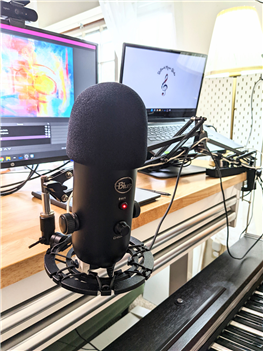 Open Broadcaster Software
Open Broadcaster Software aids in showing many camera angles at the same time without switching cameras. This means that students and teacher keep eye contact even when other cameras are also on. Students can see the teacher from different sides, as needed.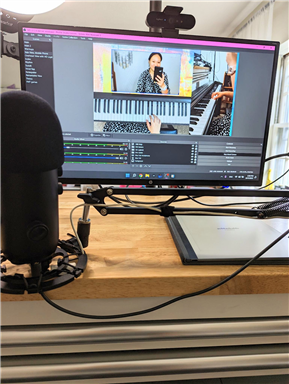 ---
Dual Monitor
Stafford Music Studio uses two large screens so you get the most out of your lesson time as the teacher prepares the next scene on another monitor, ready to switch scenes without a pause in lesson time. A large screen monitor makes sure each little detail in what you do is not missed in lessons.